Honest and professional automotive repair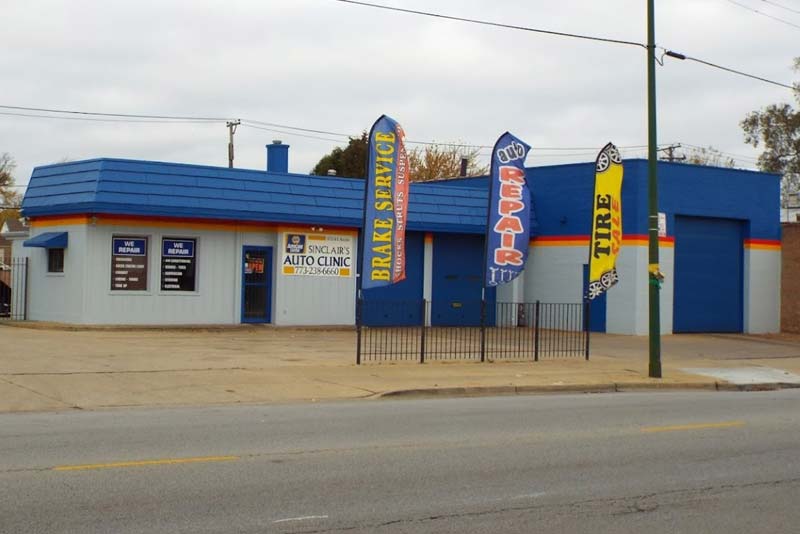 Since 1981, Sinclair's Auto Clinic, has made every effort to give you the best possible auto repair service for your car or light truck. We won't just throw parts at a problem; we believe in solving the cause of the issue. We believe in transparency with the customer through honesty and going above and beyond expectations.
Make the smart decision and come to the locally owned Chicago Automotive Service & Repair for regular auto care. From tire rotations and batteries to brake repairs, your best interest is foremost in our mind. Sinclair's Auto Clinic provides honest and professional automotive repair and auto maintenance services to the people ofSouthwest Chicago and surrounding areas. The quality technicians at Sinclair's Auto Clinic employ today's latest automotive technology and are equipped to handle all major and minor repairs on domestic and foreign vehicles.
Trusted and Reliable Auto Repair in Chicago, IL
If you're looking for a full-service automotive expert that can give your vehicle the care and attention it needs at all times, Sinclair's Auto Clinic is your honest and reliable source for expertise. As a leader among auto repair shops in Chicago, IL, we strive to uphold our promise of complete satisfaction, no matter what your automotive issue may be. From tune-ups and minor repairs to transmission repair and brake replacements, we can service any vehicle's needs, from top to bottom.
Please be sure to go to our Shop Specials section for our current coupons and specials.
Come by and visit our clean and professional shop in Chicago, Illinois.